Ultra premium British Vodka.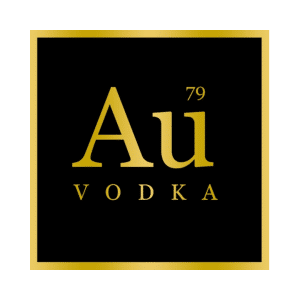 Au Vodka combines British heritage and luxury ingredients to create truly exceptional ultra-premium vodka.
Recognised instantly by the signature gold bottle, Au Vodka is for those who choose individuality over common following.
Gold, symbolizing power and perfection, represents the exceptional purity of our unique vodka. Au Vodka incorporates the periodic table where gold is a chemical element, with the symbol Au and atomic number 79.
Founded in 2015 in the heart of Wales, Au has grown exponentially to become the most popular and sought after vodka in the UK. Following our hugely successful launch in to Europe, we are now ready for our highly anticipated launch into the US.